Regular price
Sale price
$8.00 USD
Unit price
per
Sale
Sold out
This all natural sugar scrub contains: 
Honey which serves as a moisturizer, exfoliator, acne/pimple fighter and it also minimizes sun burn. Honey also cleanses pores, helps to treat sunburn, and also adds to your existing natural glow!
Almond Oil which is known is improve complexion and skin tone, help with acne, reduce scar appearance, and also treat dry skin. 
Grapeseed Oil which adds moisture, evens out your skin tone, and protects your skin from  environmental harm
Lemon Essential Oil not only has mood enhancing properties, lemon also has purifying properties that can assist with inflammation, and minimizing harmful bacteria that may grow on the skin 
Lemon Honey scrub is an excellent and natural way to exfoliate and to allow your healthy glow to shine through. Even after you rinse, this scrub leaves behind oils that will not clog your pores, but will leave your skin feeling soft and healthy. Adding exfoliating to your skin care regime is another way in which we care for ourselves and our biggest and one of the most import organs we have, our amazing skin!  
Be Well. 
Share
View full details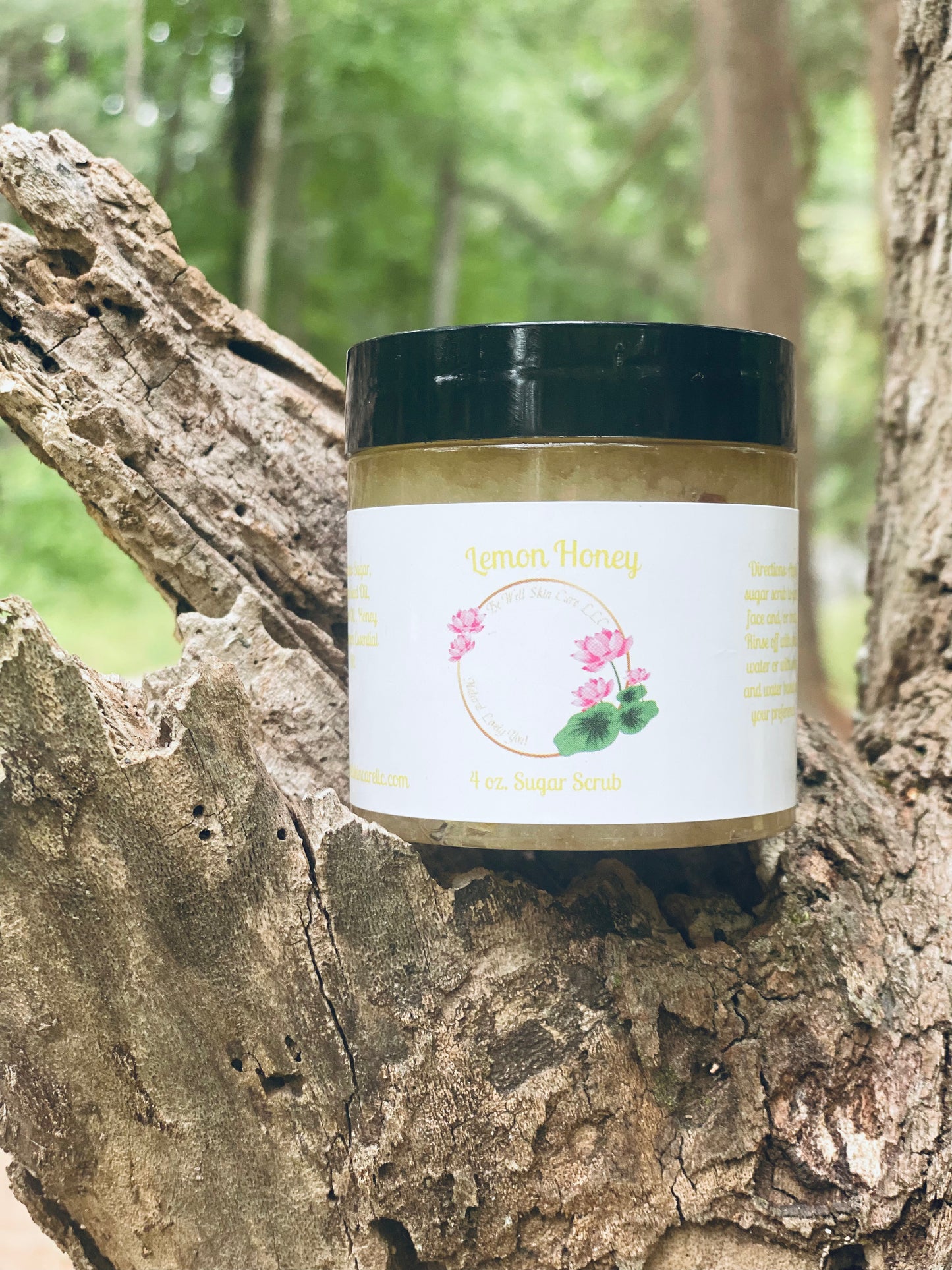 Concerns?

While we do not anticipate any dissatisfaction with the product, we are unable to accept returns on skin care products. All concerns will be addressed on a case by case basis at bewellskincarellc@gmail.com. Thank you for your support!