Regular price
Sale price
$8.00 USD
Unit price
per
Sale
Sold out
This lather rich soap contains: 
Palm Oil which helps to restore hydration in your skin and lock in moisture.  Palm oil also is amazing for sensitive skin and can assist with skin conditions such as eczema and psoriasis. Palm Oil also had antibacterial properties that assist with removing impurities and dead skin cells. 
Shea Butter has moisturizing, anti-inflammatory, anti-aging and antioxidant properties.  
Coconut Oil assists in the reduction of inflammation. It also has moisturizing and anti-fungal properties.  
Eucalyptus Oil has been known to treat wounds and skin infections. It also is thought to be one of the best skin essential oils to assist with skin conditions such as eczema . Eucalyptus Oils also helps to clean your skin, clear your chest from congestion and can minimize coughing. 
Sandalwood Oil can help to reduce the appearance of scarring. Sandalwood also helps to maintain the structure of skin cells to reduce wrinkles. Sandalwood has antioxidant properties that assist with minimizing the effects of eczema and psoriasis. Sandalwood also assists with evening out skin discoloration. 
Cedarwood Oil can help calm irritated skin and reduce eczema flare ups. Cedarwood is also known to have a positive effect on acne breakouts.   
Sodium Hydroxide is the agent used to turn oils into soap. This agent is no longer present in the finished product after the process of saponification takes place, leaving you with a moisture rich, all natural bar of soap.  
Be Well. 
Share
View full details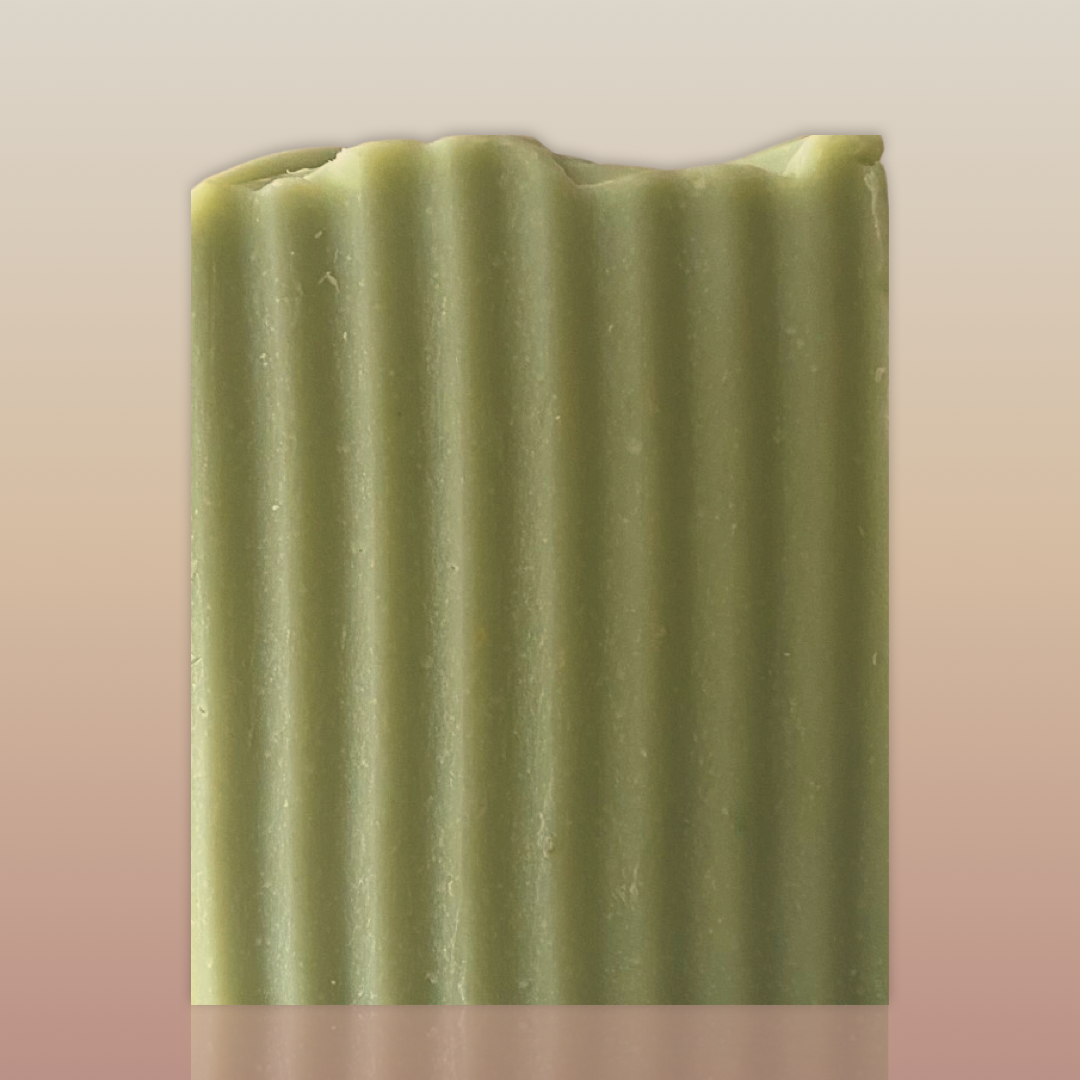 Concerns?

While we do not anticipate any dissatisfaction with the product, we are unable to accept returns on skin care products. All concerns will be addressed on a case by case basis at bewellskincarellc@gmail.com. Thank you for your support!