Regular price
Sale price
$15.00 USD
Unit price
per
Sale
Sold out
These amazing, fragrant, dry milk baths provide amazing relaxation and skin benefits. You will love to pour these into a nice warm bath to create a spa like experience right at home. 
They contain either Coconut or Goat Milk for added benefits: 
Goat Milk reduces skin inflammation, contains natural emollients, and provides moisture to your skin. Goat milk also has a close PH level to what our skin has which provides protection from  bacteria and chemicals. Goat Milk also contains vitamins C, B1, B6, B12, and E.. and don't worry! Goats milk is also odor-less.
Coconut Milk also soothes and reduces inflammation and treats Sunburn. It serves as a great moisturizer and has the capacity to treat damaged skin. It also can help to treat conditions such as eczema. Coconut Milk can also remove oil and prevent pores from clogging due to the fatty acids it contains. It can also kill acne causing bacteria. Coconut milk has a light yet amazing coconut scent.
All Milk Baths contain both Dead Sea Salt and Himalayan Pink Salt. 
Dead Sea Salt can help treat conditions such as arthritis, psoriasis and inflammation. It is an amazing hydrator for your skin, helps to remove dead skin cells, helps with muscle recovery, and increases blood flow to minimize the appearance of cellulite. 
Himalayan Pink Salt helps with relaxation , soothes sore muscles, detoxes the body and purifies the air.
You may choose from: 
Lavender Milk Bath with Coconut Mill for relaxation 
Aloe Vera Mint with Goat Milk for relaxation and soothing 
Lemongrass with Coconut Milk for stress relief 
Lavender, Chamomile, and Frankincense with Coconut Milk for relaxation 
Eucalyptus and Geranium and Cedar wood with Goat Milk for cold/congestion relief, sore muscles, and pain relief 
Mica is used for for coloring. Mica is a naturally occurring element that is safe for all skin types and used widely in skin care products. 
Share
View full details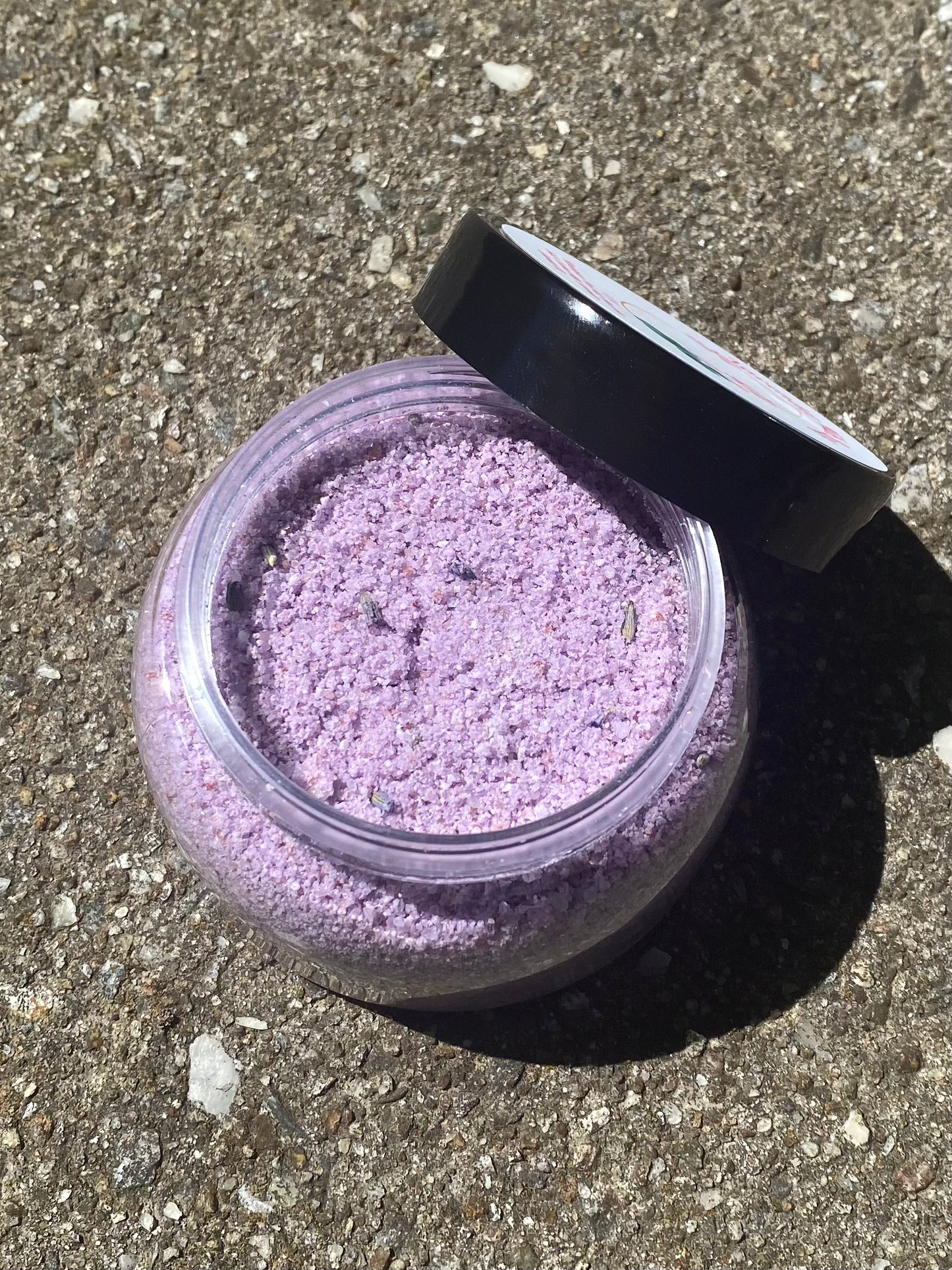 Concerns?

While we do not anticipate any dissatisfaction with the product, we are unable to accept returns on skin care products. All concerns will be addressed on a case by case basis at bewellskincarellc@gmail.com. Thank you for your support!