Regular price
Sale price
$8.00 USD
Unit price
per
Sale
Sold out
I don't know if it's possible for something to smell creamy, but if so.. this is it! 
Vanilla Mint Coffee soap is a lightly scented soap bar that consists of Vanilla and Peppermint Essential Oil, topped off with coffee grounds, giving it a slightly abrasive texture that can be used for exfoliating your skin. 
This bar of soap consists of: 
Palm Oil which helps to restore hydration in your skin and lock in moisture.  Palm oil also is amazing for sensitive skin and can assist with skin conditions such as eczema and psoriasis. Palm Oil also had antibacterial properties that assist with removing impurities and dead skin cells. 
Shea Butter has moisturizing, anti-inflammatory, anti-aging and antioxidant properties.  
Coconut Oil assists in the reduction of inflammation. It also has moisturizing and anti-fungal properties.  
Coffee is an amazing exfoliator and assists with removing dead skin cells and unclogging pores. Coffee also tightens skin and is said to reduce cellulite by improving skin circulation.  Coffee also helps to even out the tone of your skin and minimize dark circles. 
Peppermint Essential Oil helps to treat acne,  hydrate and tone  your skin, and remove blackheads. Mint also helps to soothe mosquito bites, and is extremely refreshing over all.  
Vanilla Essential Oil is known to boost your mood and help to relax you. Vanilla has a soft, sweet smell but it also has antibacterial properties that help to cleanse and purify your skin. 
Sodium Hydroxide is the agent used to turn oils into soap. This agent is no longer present in the finished product after the process of saponification takes place, leaving you with a moisture rich, all natural bar of soap.  


You will love this creamy, lightly scented bar of soap packed with amazing ingredients to serve you well!  
Be Well. 
Share
View full details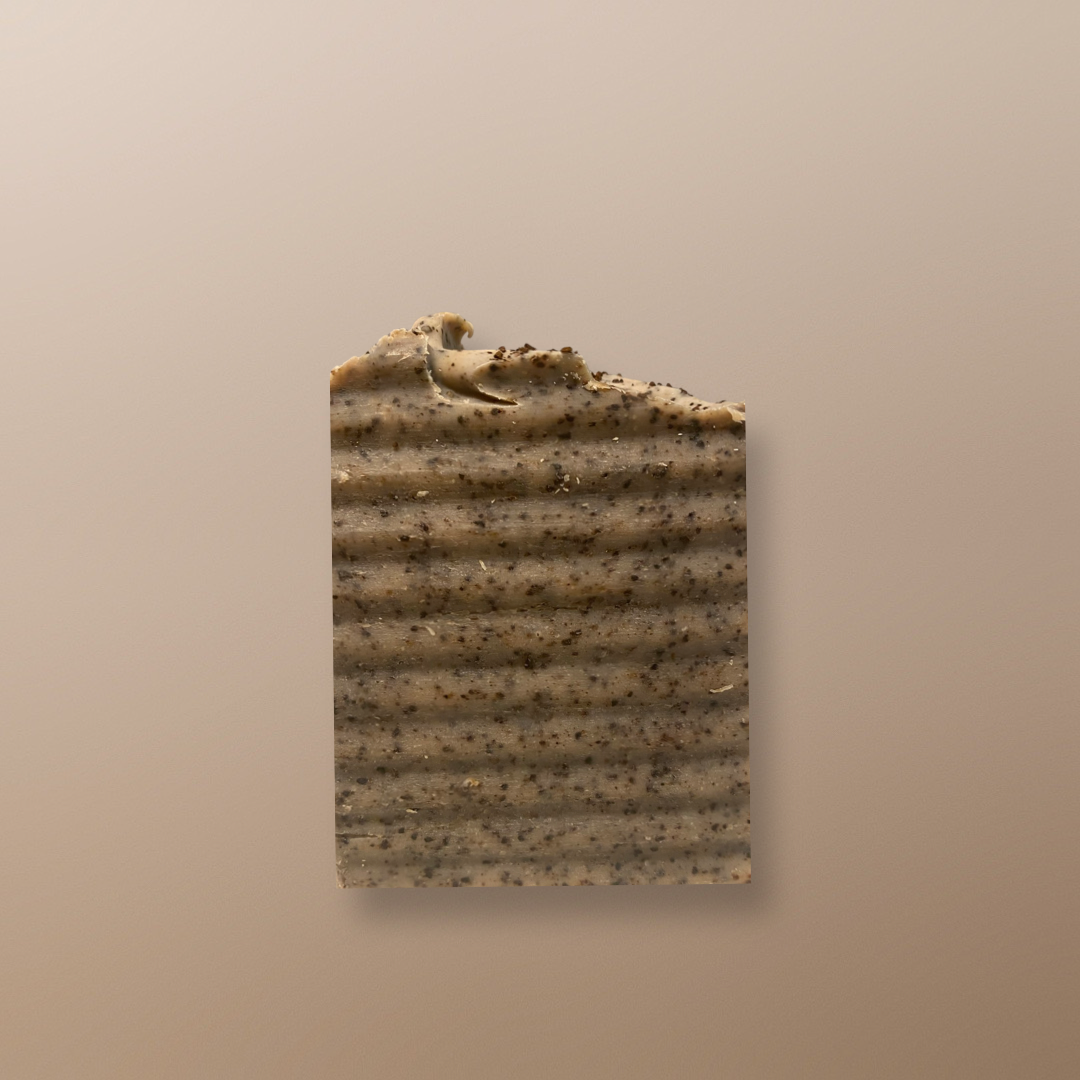 Concerns?

While we do not anticipate any dissatisfaction with the product, we are unable to accept returns on skin care products. All concerns will be addressed on a case by case basis at bewellskincarellc@gmail.com. Thank you for your support!